2. Flashpoint Residence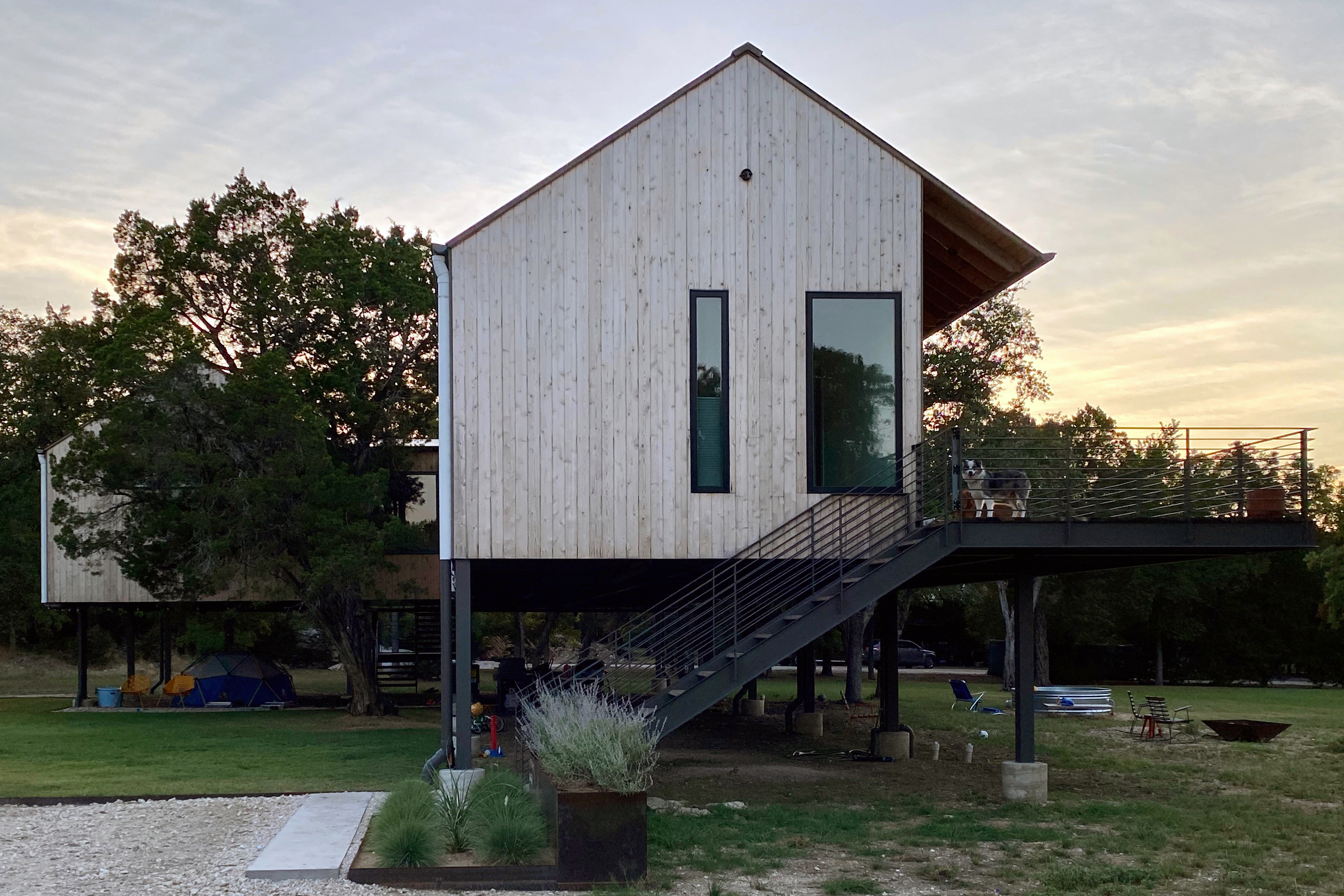 Info Single Family Residence in Travis County, TX
Team Gable Bostic
Date 2018

Sited in Southwest Austin, on three acres with a constant-flow creek, the Flashpoint Residence was designed for a young family of four. Soon after purchasing the property, FEMA raised the 100-year floodplain four feet, making the entirety of the property unbuildable with traditional slab or pier-and-beam construction techniques. Using this as a design opportunity, the house was raised high enough to allow for parking and future activities to take place under the house. Historic Texas dogtrot houses were used as inspiration. Because the house is on stilts, the two sections (one public, one private) were able to be joined by a hallway, while still allowing airflow through the screened-in porch at the heart of the house.